Unsure if you have hearing loss? Book a hearing test with us to know for sure.
Before you can know what treatment may be right for you, you need an in-depth hearing assessment. That's why at Worcester and Stratford-upon-Avon hearing, we offer a hearing test that covers all bases on sale for just £35, saving you 63% from our standard price.
Signs you may be losing your hearing:
Hearing conversation in background noise/group situations is difficult, directly impacting your enjoyment of social situations.
You often find yourself asking people to repeat themselves.
Unable to distinguish soft tones and high pitch sounds (whispers, children's voices, birds singing).
Finding it hard to understand speech (sounds like "s" and "th" are hard to hear).
You're always being told you have the TV on too loud but you don't realise.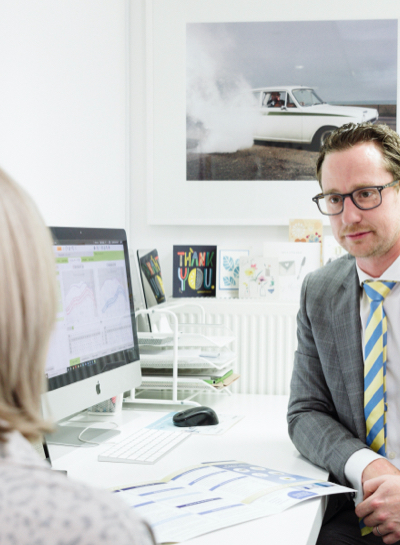 5 step what to expect:
You'll be greeted by our friendly reception staff and unwind in our calm waiting room before your appointment.
You'll then discuss your hearing with one of our audiologists and be asked general questions about your lifestyle and health.
An examination of your ear and auditory canal through a video otoscopy.
A full audiometric hearing assessment.
Explanation and discussion of the outcome.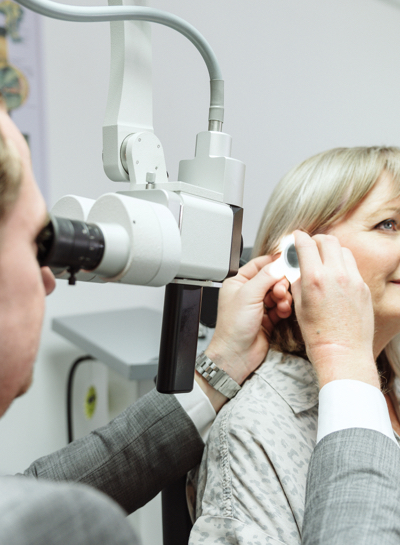 Your appointment will take approximately 1.5 hours in total

The actual hearing test will take around 60 minutes.

Bespoke hearing solutions tailored just for you.
Want more details? The 6 stages of the hearing test
You'll listen through headphones and wear a bone conduction vibrator attached to a headband.
Listen for the softest level of pure tones you can detect.
Push a button/raise your hand in response.
This is to determine your hearing thresholds.
Additional tests if asymmetry, tinnitus or dizziness are found.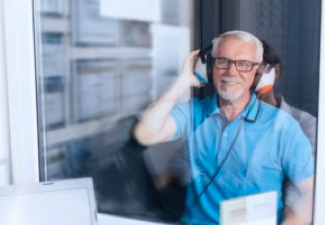 Words will be presented through headphones and you will have to repeat them.
Performed in both quiet and noisy situations.
This can help diagnose nerve damage/deterioration.
Indicates if hearing aids would benefit you.
These assess the impact your hearing loss has on your understanding of speech sounds.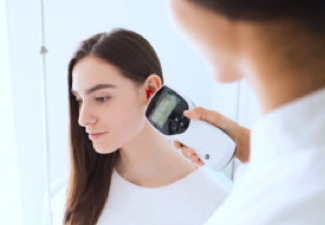 An ear tip is placed in your ear canal that's connected to a machine that briefly varies the pressure.
The movement of the eardrum is measured.
It also looks for any congestion behind the eardrum.
This reveals abnormalities that could explain hearing loss/pressure in your ear.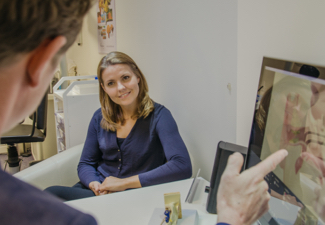 When we hear a loud noise, our ear protects itself with a reflex that stiffens the eardrum.
This test measures how the muscle contracts in response to a loud sound.
You will hear beeps that get progressively louder.
The machine will automatically measure the response.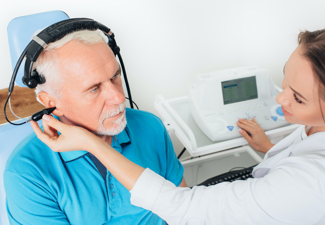 An ear tip is placed in your ear canal and clicks are presented in the ear.
The test measures how well the outer hair cells in the cochlear work.
The cells produce low-level sounds in response to clicks, which is recorded by our equipment.
Your results will be viewed together with the audiologist.
They will then discuss any recommendations for you to improve your hearing.
If you are a suitable candidate for hearing aids, we will then move on to a hearing aid benefit scheme.
To find out more information about our hearing aids, visit the hearing aid page.
Fantastic professional team who looked after me from start to finish. Felt very safe in these uncomfortable times and the staff made sure I was comfortable. I will definitely use Worcester Hearing Centre again. Thank you
Pete T.
Google
Not sure where to begin?
Try our new hearing helper
If you are not sure where to begin with solving your hearing problems we have put together a few questions to help us tailor our support to your needs and guide you to the right place for information that might help.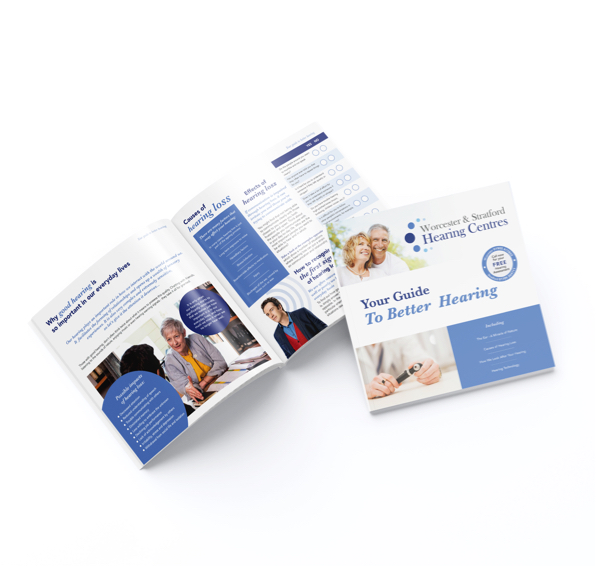 Want more information about us?
Download our free, easy reference guide to find out more details about:
Who we are
What we do
How we can help
Our commitment to you