Hayley Dixon
Operations & Processes Manager
We are thrilled to announce that Hayley, another member of our family, joins our team as our Operations and Processes Manager.
Hayley is Tom's wife, and her role in the business is to ensure our high levels of customer service are being maintained and developing new processes to further benefit our clients experience of Worcester and Stratford Hearing Centres. Hayley also plays a vital role in the admin support for both centres and can often be found working on the front desks with the other ladies.
She has 20 years experience in customer service, particularly in the care sector. Care is at the heart of what she does; whether it is process management and implementation, team management or admin support, her priority is to deliver customer service to the highest standard and ensure all of our patients have a great experience at Worcester & Stratford Hearing Centres.
In her spare time, she enjoys long walks with Tom and Frankie, their 3 year cocker spaniel. She also likes making home improvements and listening to music.
Michelle Smith
Administration Manager
Michelle is an integral part of Worcester Hearing Centre's Administration Team.
She has worked in the health sector for over 20 years and has a degree in Management. Her vast experience and her caring nature translate into very high standards of customer care to provide the best journey to better hearing to all our patients.
She also has a love of art and also has a qualification in Art and Design. She creates wonderful pet and wildlife portraits using mainly graphite, coloured pencils and/or watercolours.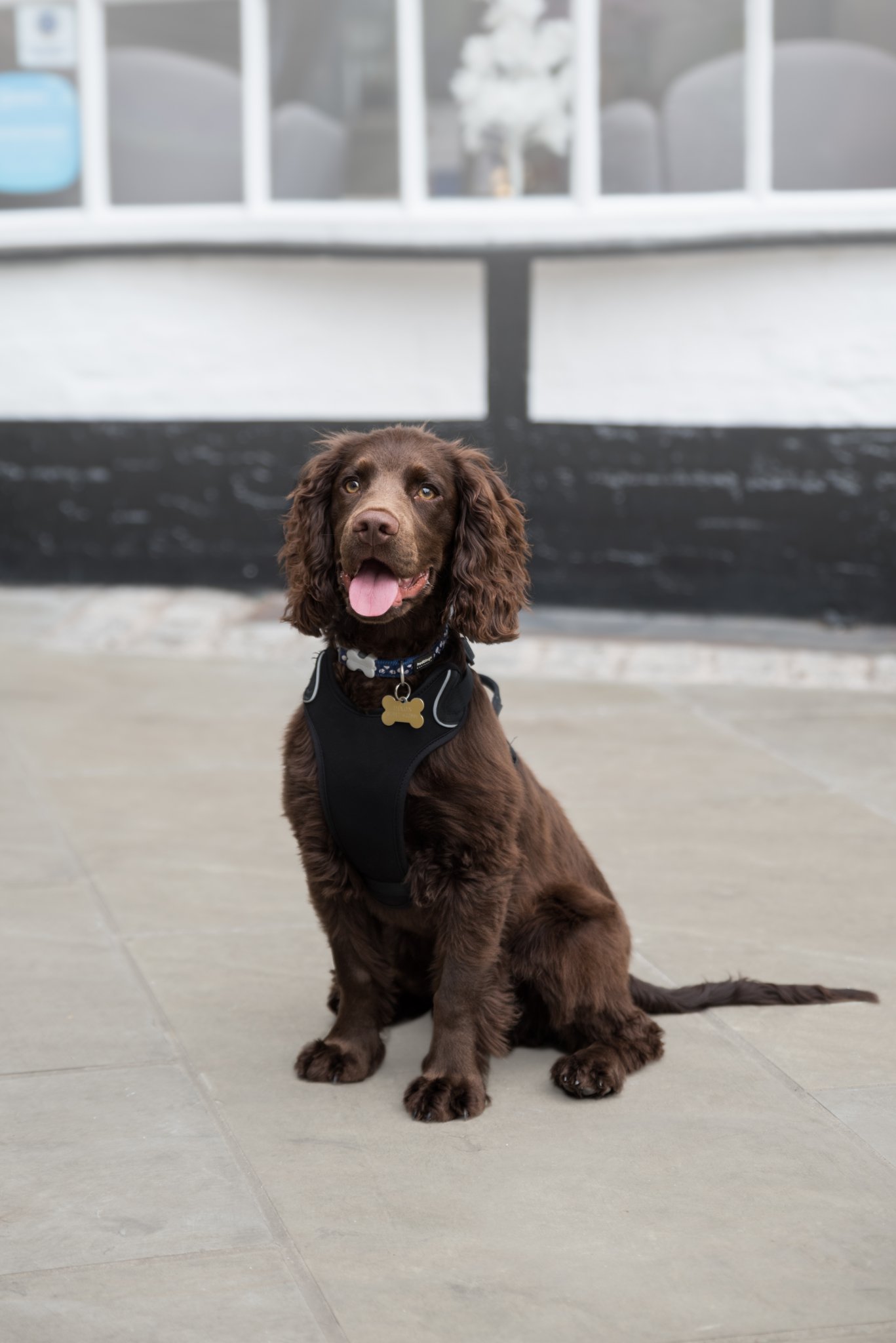 Frankie
Mascot
Michele Sprason
Administration Manager & Clinical Support
Michele is Stratford Hearing Centre's Office Manager and qualified as a Hearing Care Assistant in 2018, she will be the bubbly person on the end of the phone when you make your appointment and the smiley face you see when you walk into the centre.
Before joining our team, Michele worked in the care sector for 7 years. She is a very caring person and loves working with people.
On her spare time, she likes to stay active by running, going to the gym and swimming. She also enjoys taking her lovely rescue dog, Stanley, for long walks.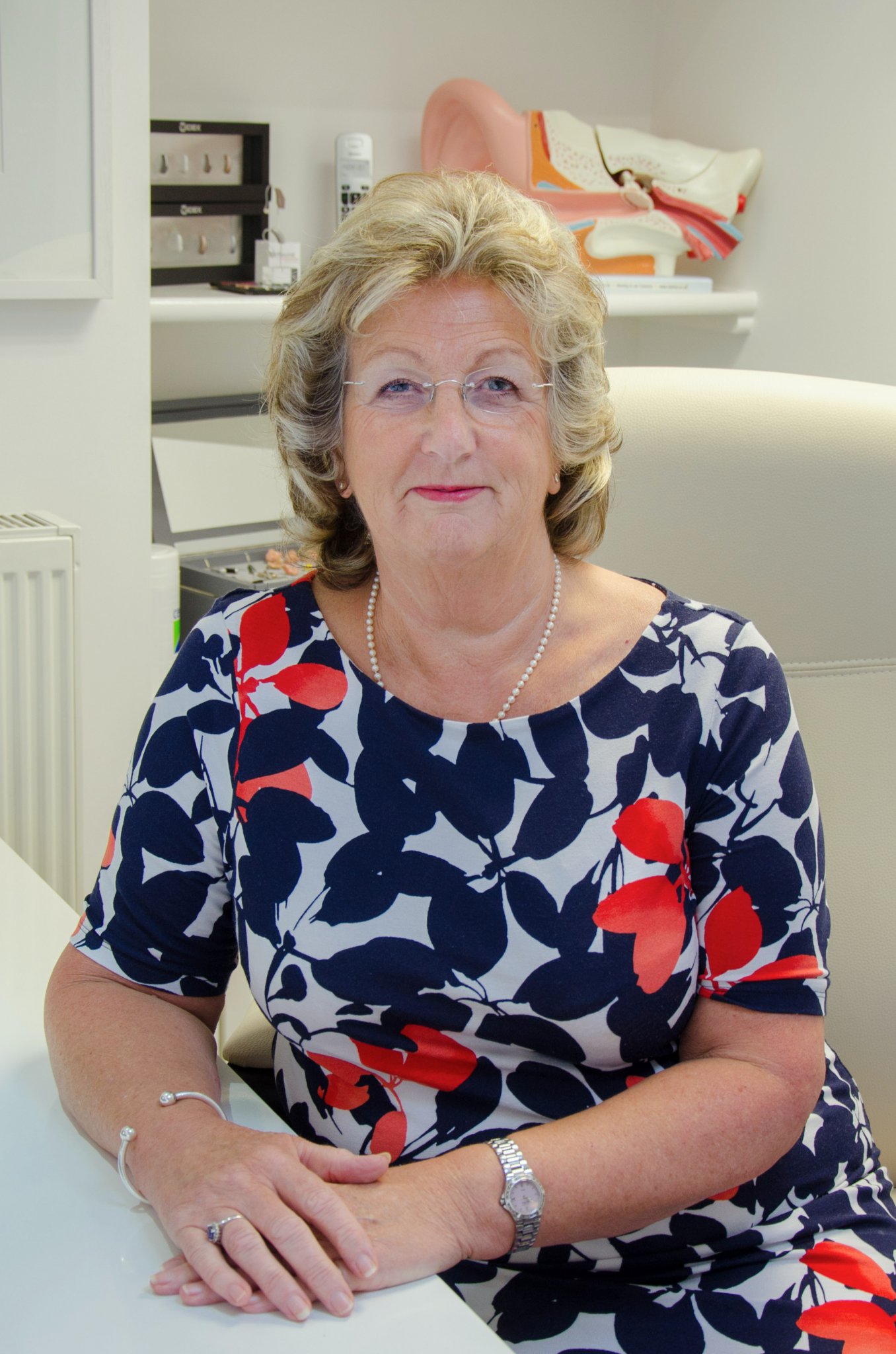 Victoria Dixon
Managing Director & Senior Audiologist
Victoria is our Managing Director and Senior Hearing Aid Audiologist and Practitioner. Victoria has over 25 years' experience in audiology working for some of the leading British and International Companies. She was Course Leader and Senior lecturer  on the Hearing Aid Audiology Degree and the HigherNational Diploma Hearing Aid Audiology course at Mary Hare Training Centre, Newbury, which is an Oxford Brookes and University of Hertfordshire campus. Victoria is registered with the HCPC board and is one of the leading audiologist that has pioneered wax removal and minor external ear condition treatments  in the private sector, as the National Health Service in the UK no longer provides this type of service. As a former trainer in clinical ear care for the British Society of Hearing Aid Audiology ( BSHAA), she was able to expand a network of Clinical Ear Care Practitioners throughout the UK. Along with these interests, Victoria also contributed to the Education and Professional development Committee of BSHAA, as an active board member for 10 years. She is now taking a back seat in the area of training, but she will be getting involved in the Tinnitus Klinika project.
 Victoria is a highly regarded Audiologist and Clinical Ear Care Practitioner in the UK profession and is widely known in the private sector for her clinical excellence and her unswerving desire to maintain high professional standards. Tinnitus, for some time, has been one of her projects to further the treatment and application of self-help for her clients. At present she can offer restricted help with the tinnitus condition, but is very excited about the future working alongside Tamas Nagey in the Tinnitus Klinika project., The UK at present is very limited to the services it offers Tinnitus sufferers, and she is ready to be a pioneer again in this field of providing help and support to her patients.
 In the small amount of spare she has when not running her two very successful practices, she enjoys, gardening, and entertaining family and friends. Victoria has travelled extensively over the years in a professional capacity and is now looking forward to travelling a little more for pleasure.
Cindel Oranday-Dixon
Design & Marketing Manager
Cindel joined the team September 2015. Cindel married Victoria's eldest son Mathew making this a truly family orientated business. Cindel, completed 5 years of study at the University Of Monterrey, Mexico, where she studied her degree in Architecture, Design and Photography.
She is using her design and photographic skills to help the centres constantly update and improve their marketing and digital presence. Cindel has a wealth of service-focused skills she has acquired working in many different customer-facing roles.
Cindel is an award winning photographer and volunteers for different causes including Hearing Dogs for the Deaf and Worcester Music Festival.  In her spare time, you can find her painting, going to see live music with her husband Mat and playing the ukulele for their two cats.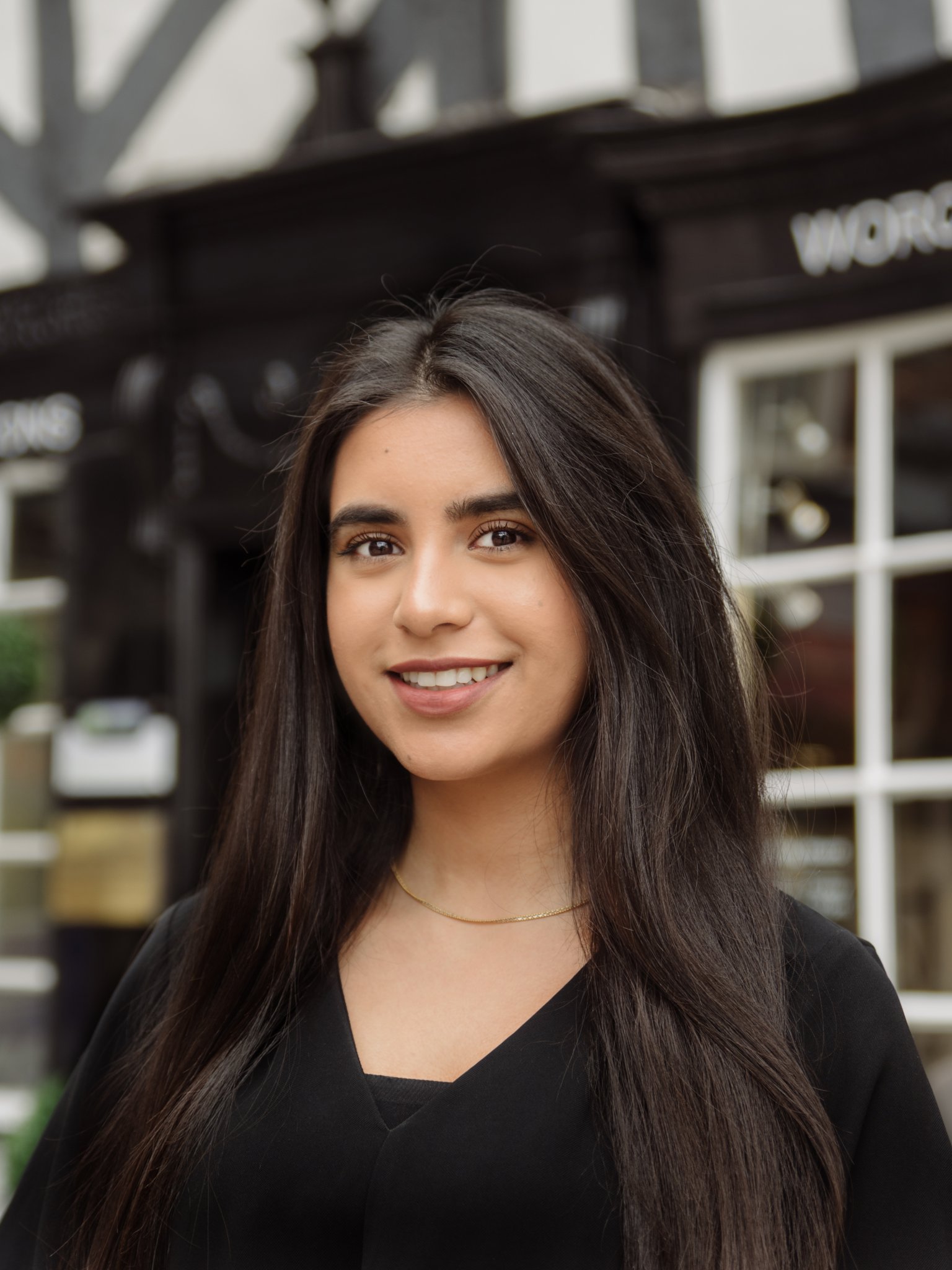 Maariyah Arshad
Hearing Aid Audiologist
Maariyah joined our team 3 years ago, after working with a national hearing care provider with over 5 years' experience in both private and NHS sectors. Maariyah graduated from Aston University as a Hearing Aid Audiologist, and recently completed her BSc Hearing Science at Anglia Ruskin University, Cambridge, and has further enhanced her knowledge and expertise within Audiology. Furthermore, Maariyah is registered with the HCPC board, she has a wealth of knowledge from working in different environments and has joined Worcester and Stratford Hearing Centres, with a keen desire to provide a professional service with the use of world leading Audiology manufacturers and equipment.
Maariyah has a very patient centred approach to all consultations coupled with the aspiration to provide innovative hearing care and better hearing for patients with hearing loss. Maariyah demonstrates best clinical practice throughout all aspects of Audiology.  Her passion and enthusiasm is well reflected through her personality and her ability to help people hear better.
Laura Barker
Hearing Aid Audiologist
Laura joined our team as Worcester Hearing Centre's Office Administrator 4 years ago.
Since then, she has qualified as a Hear Care Assistant and Clinical Ear Care practitioner and recently graduated as a Hearing Aid Audiologist from Aston University and is now registered with the HCPC board. Following Alex's footsteps, as our second audiologist to qualify from university under Victoria and Tom's mentorship and with the full support of Worcester & Stratford Hearing Centres.
She has over 16 years' experience in the health industry as a skin care therapist.
Her dedicated and caring nature, her attention to detail and great capacity for understanding people's needs make her an exceptional person and member of our team.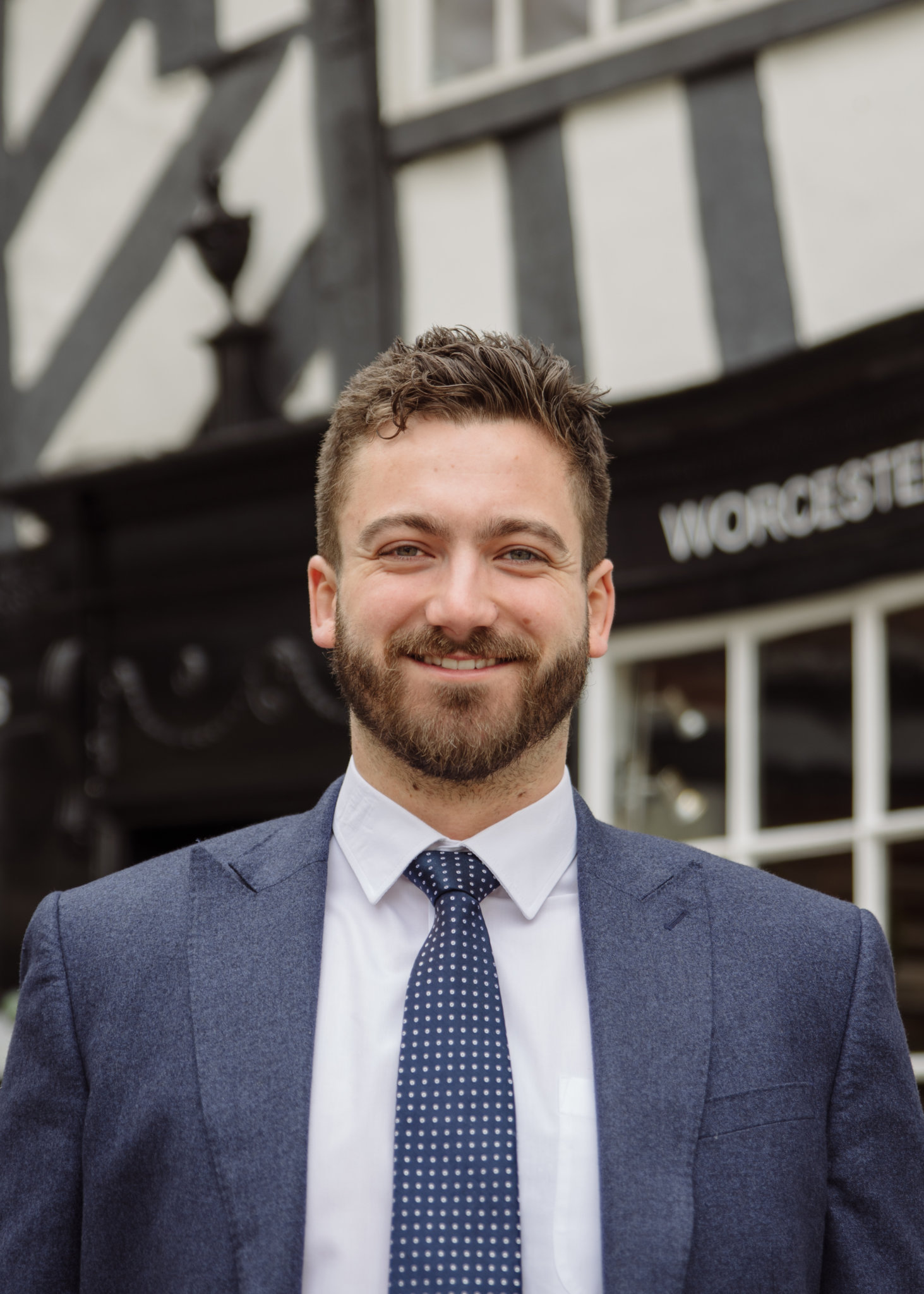 Alex Eaves
Hearing Aid Audiologist
Alex Eaves is Victoria's nephew, Tom's cousin and Cindel's cousin in law, and continues the third family generation in the audiology business. After completing his business studies at Worcester Technology College, Alex decided he would like to become part of the family business.
He completed his Hear Care Assistants course in Mary Hare Newbury in September 2016. Following that, in 2019, Alex has gained a Hearing Aid Audiology degree with distinction from Aston University. Alex has also completed a Nationally Renowned Clinical Ear Care Course at The NHS Ear Care Centre of Excellence in Rotherham and has joined our expert team qualified to remove earwax. He is also registered with the HCPC board.
Alex has been practicing in both Worcester and Stratford Hearing Centres for 5 years and he is now an associate partner of the business.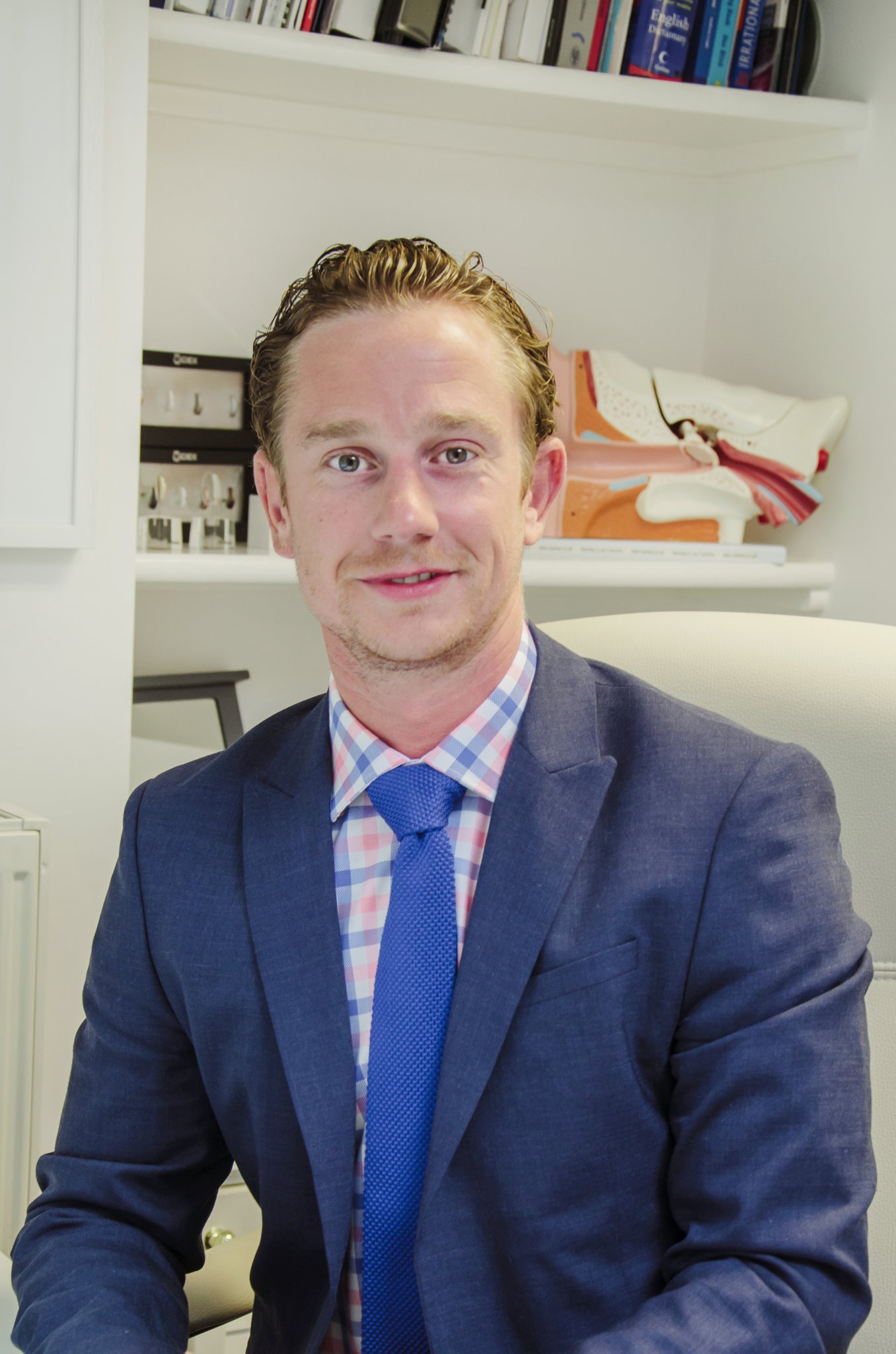 Tom Dixon
Director of Audiology
Mr. Thomas Dixon is the director of audiology at Worcester and Stratford Hearing Centres. He is the principal audiologist and leads the team when it comes to hearing aid fittings and on-going patient care. Tom has worked in the audiology profession for the last 12 years, starting his career at national hearing aid company under the studious mentorship from his mother Victoria, our Managing Director. Tom qualified from the prestigious Oxford Brookes University with a degree in hearing aid audiology, he is registered with the HCPC board, British society of hearing aid audiologist (BSHAA) and British academy of audiology (BAA). He has rapidly gained notoriety within the profession after establishing Worcester Hearing Centre in 2011 and later Stratford hearing centre in 2016 with his mother Victoria. From 2014 to 2021 Tom was also consultant Audiologist at the Droitwich Spa BMI private hospital where he worked closely with the counties top ENT consultants in pre and post-operative audiological assessments.
Tom is a valued member of world leading manufacturer advisory panels, where he consults on developments in hearing aid technology to enhance the experience of hearing aid users worldwide. Whilst he strives to use the very best technology available from the world's leading hearing aid laboratories, many of Tom's clients consider him a perfectionist in his patient centred care. "I believe that every client can get the best outcome from using hearing aids if they are given the right technology and the time they need to get used to it. I insist on a detailed follow up plan to all hearing aid fittings, where I can closely monitor the progress of each client and ensure they are getting the very best out of their system".
Tom also firmly believes in continual professional development, so he and the rest of the team are regularly attending continual professional development training with world-renowned audiologists and hearing aid clinical scientists. Tom is also an experienced clinical ear care practitioner who uses the latest procedures and state of the art equipment to perform earwax removal.
At the weekends, Tom likes to 'hack' a ball round a golf course and enjoys taking his cocker spaniel Frankie on walks with his wife.