Looking for earwax removal in Worcester or Stratford Upon Avon?
Call us on 01905 617803 for an appointment at our Worcester Hearing Aid Centre or 01789 264111 for an appointment at our Stratford Upon Avon Hearing Aid Centre. Alternatively, click the button below to submit an enquiry.
Request Appointment
We provide several ear cleaning services including micro-suction ear wax removal, endoscopic ear wax removal and irrigation ear wax removal in both our hearing aid centres in Worcester and Stratford Upon Avon
Ear Wax is Only a Problem When There is Too Much
Ear wax is not actually a bad thing, in fact, it is a protection mechanism for the ear canal. The issue only occurs when there is too much. As the ear wax builds up, it blocks the canal causing some issues with hearing. If the ear wax becomes impacted against the eardrum, it can even be painful. Typically, the first time many realise they have a problem is when they have a shower or get out of a swimming pool. Suddenly, they can't hear out of one or both ears.
This is because ear wax is like a sponge, it soaks up the water and expands within the ear canal, completely blocking it.
Do you suffer from any of these symptoms?
a feeling of fullness in the ear
the sensation of hearing everything muffled
mild tinnitus
sudden hearing loss after swimming or showering
If any of these symptoms sound familiar then you could have excess ear wax blocking your ear canal.
Call us on 01905 617803 to book your ear wax removal in Worcester now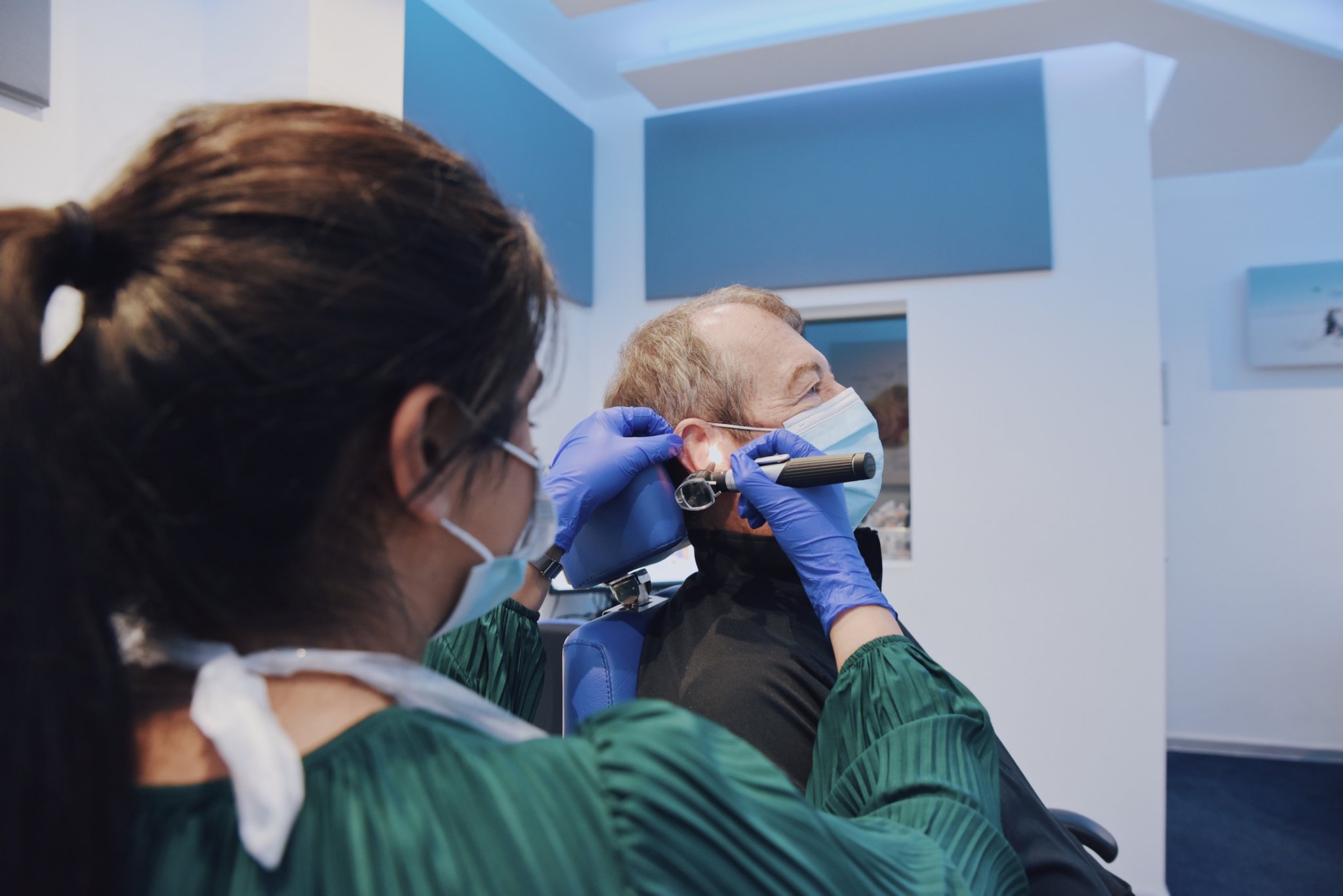 How ear wax build-up occurs
Under normal circumstances wax in the ears is totally normal; as we said, we need a little of it to maintain a healthy ear. Wax is produced just inside the entrance to the ear canal. It lubricates the skin and helps prevent dust and air borne bacteria from entering.
A normal ear canal has a self-cleaning mechanism, where the small hairs in the canal encourage the wax and shredded skin towards the canal entrance. If there is no hair there or the ear canal is narrow or an unusual shape it is sometimes impeded, resulting in a build-up of wax that may need removing.
Although a certain amount of earwax is necessary and healthy, it can affect the wearing of hearing instruments, so we advise regular check-ups of both your ears and your hearing aids.
Call us on 01789 264111 to book your ear wax removal in Stratford Upon Avon now
Our methods of earwax removal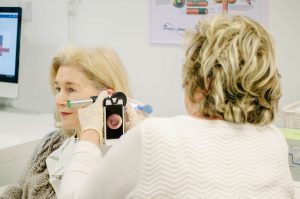 Endoscopic Earwax Removal
Endoscopic ear wax removal is a newly introduced procedure that involves the removal of ear wax with the help of an endoscope. The endoscope is used to view the ear canal while the ear wax is being removed. We have now introduced endoscopic earwax removal to our practice. The use of a specialist endoscope to remove earwax has clear advantages over any other removal method. The endoscope allows us a high definition extra wide view of the ear canal which makes the removal of ear wax even easier and safer. It also makes the procedure easy to perform.
Price: £40 per ear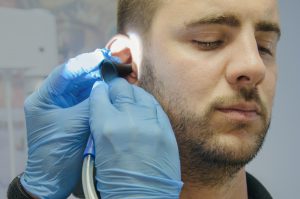 Micro Suction Earwax Removal
We have now introduced microsuction earwax removal services to our practice. As part of our commitment to offering cutting edge care to our Patients we were committed to offering this service.
Why Microsuction?
Microsuction is a safe and comfortable method of earwax removal, no liquids are introduced during the procedure which is undertaken with a microscope and a finely balanced medical suction device. The fact that we can clearly see the ear canal and what we are doing makes it exceptionally safe. With no liquids involved it is especially comfortable for a Patient and it is usually undertaken in a few minutes.
Price: £40 per ear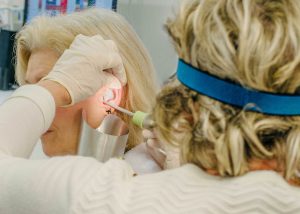 Irrigation & Instrumentation
Ear irrigation consists of pumping water into the ear canal at a controlled and steady rate, to dislodge and flush out ear wax. As the water runs out, a metal basin is placed beneath the ear to collect it and any ear wax it has flushed out.
Price: £40 per ear
Earwax Removal appointments charged at £40 per ear
Watch what our customers have to say