Looking For Hearing Protection in Worcester or Stratford Upon Avon?
Hearing is precious, but you don't realise just how precious until it is gone. Protect your hearing at work and play, because the job you do, or the sport you love shouldn't destroy your hearing. Call us on 01905 617803 for an appointment at our Worcester Hearing Aid Centre or 01789 264111 for an appointment at our Stratford Upon Avon Hearing Aid Centre. Alternatively, click the button below to submit an enquiry.
Book Appointment
Your Hearing is Precious
Your hearing is precious, the problem is you won't really understand that until it is gone! Take it from us, we are hearing care specialists and we deal with hearing issues everyday. Some of those problems are caused by things that could be avoided, by noise that people could have protected themselves from. Now that is sad, there is no other word for it. Hearing loss causes real difficulty in a person's life, to think that the difficulty could have been avoided by the use of good hearing protection is sad.
DON'T be a victim of needless hearing loss
Protect your hearing at work and play with well made and fitted ear protection, don't take chances with your hearing, it is more precious than you realise.
Hearing loss is often the direct result of an occupation, a recreational activity or simply exposure to loud sounds!
Call us on 01789 264 111 to book your assessment in Stratford Upon Avon or 01905 617803 to book your assessment in Worcester now, alternatively, book online by using the button below
Protecting Your Hearing in Worcester & Stratford
To prevent this from happening, Worcester & Stratford Hearing Centres provide specialty earplugs and filters for frequent swimmers, shooters, and those working in noisy environments such as motorsports. We independently select only the most superior products from Starkey, Puretone, ACS, CENS, Minerva and more. For the best ranges, we source our protection products from the entire market.
Types of Hearing Plugs
Solid Earplugs
Custom fit solid earplugs provide outstanding noise protection for a variety of recreational and occupational environments. The corded option allows wearers to place the plugs over their necks when they're not in use. Solid earplugs are also available with a removal "L" shaped handle.
High Frequency Noise Filter
The Hocks Noise Brake® is an acoustic filter that adjusts all incoming sound to appropriate speech levels. While most hearing protection seals off the ear, effectively blocking any sound from entering, this high frequency noise filter lets air and sound through in a safe, effective way. As a result, the wearer can communicate freely and remain aware of the surrounding environment.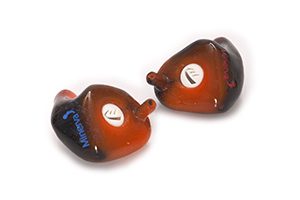 BikePlugs
Shaped to eliminate helmet interference and custom made for comfort, BikePlugs are specially designed for motorcyclists. Acoustic filters protect hearing and reduce noise fatigue without compromising awareness. Filtered attenuation at 22dB.
WorkPlugs
For industrial workers, private contractors, DIY enthusiasts or anyone exposed to damaging levels of noise. Custom made for all day comfort
and fitted with handles for easy removal. A choice of 5 acoustic filters improve speech comprehension in high noise environments.
Floatable Swim Earplug
Custom-made waterproof swim plugs offer protection for those prone to ear infections or other ear problems. Made of soft hydrophobic silicone material for maximum comfort, the plugs float to prevent you from losing them in the water. Swim plugs come in a variety of solid, swirled and neon colours.
Call us on 01789 264 111 to book your assessment in Stratford Upon Avon or 01905 617803 to book your assessment in Worcester now, alternatively, book online by using the button below
CENS Technical Data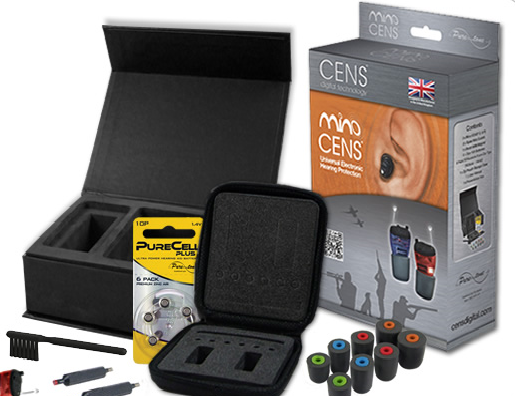 All models in the CENS range utilise the latest digital technologies and algorithms to control the level of sound within the ear. In addition, a push-button switch (CENS ProFlex 2, digital 2 and Hunter only) is used to select one of two programs.
ProFlex 2/digital 2 – Program 1:
Optimised for game shoot where there are intermittent shots. This configuration also helps by amplifying sounds such as wings flapping, thus providing the shooter with advanced
warning of approaching quarry.
ProFlex 2/digital 2 – Program 2:
Optimised for clay shoots where there are continued shots. This system has been designed to allow more flexible noise suppression while still amplifying ambient sounds.
CENS Hunter:
Program 1 provides the standard CENS ProFlex features, such as excellent noise suppression and ambient sound amplification. Program 2 (Increased Wind Noise Reduction) increases the amount of wind noise reduction provided. Ideal for shooting in severe conditions.
Not Quite The Cure For Snoring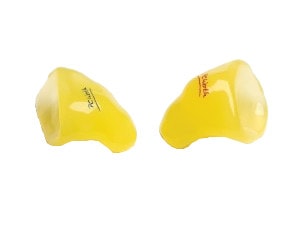 I am afraid we can't cure snoring, but for long suffering wives everywhere we have a solution that won't involve you burying a body at two in the morning. Please Don't Kill Your Husband, we can help!
Our sleeping earplugs are the perfect complement to the perfect night's rest. They are soft enough to provide a comfortable sleep at the same time as effortlessly diffusing background noise. The sleeping earplug is available in different styles including completely-in-the-canal (CIC) and in-the-canal (ITC). It also includes a pull string for easy removal. Its safe and comfortable and means the father of your children may actually survive to see them grow up!
Custom Moulded Sleeping Ear Plugs
Softnight sleeping earplugs are crafted to reduce noises that may prevent sleep, such as snoring or travel noise. For additional comfort, Softnight plugs are made from extra-soft "Powersil" silicone that flexes to accommodate any movement of the ear on the pillow during sleep. Make sleepless nights a thing of the past with a pair of custom moulded Softnight sleeping plugs!
Watch what our customers have to say